Evolve is aimed at intermediate level yogis and is designed to be a natural progression for practitioners of bikram and other forms of hot yoga. Evolve is a grounding, enlightening movement sequence that uses yoga postures, sets them to music and incorporates principals of meditation, encouraging people to develop their physical body while relaxing their mind.
Evolve will undoubtedly help you to develop a strong, more flexible body but its primary aim is to give people an hour of 'me time' and have them leave feeling happy and centred. Removing labels, and with them the pressure to do things in a way that could be perceived as right or wrong, helps us to focus on just enjoying ourselves, trying out new moves and having fun."
"We hope that every time you step onto the mat to 'Evolve' it not only builds strength and flexibility but takes you on a journey one step closer to peace."
Evolve classes are in our hot studio, please check schedule for class times.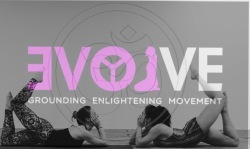 Bikram Yoga Liverpool, Focus Building, Great Crosshall Street, Liverpool City Centre L3 2AP